2021 Operation Isaiah Food Drive
Please join us by supporting JF&CS and Solidarity Sandy Springs in feeding the hungry!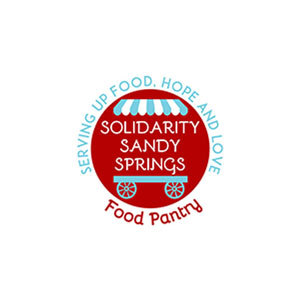 Attending services in person? Bring non-perishable food donations to your synagogue throughout the High Holidays.
Staying home this year? Bring your non-perishable food donations to JF&CS or Solidarity Sandy Springs.
JF&CS: 4549 Chamblee Dunwoody Road, Atlanta, GA 30338

Solidarity Sandy Springs: 5920 Roswell Road C-212, Sandy Springs, GA 30342
What We Need

PROTEINS:
Canned tuna or salmon: packed in water (not oil)
Canned beans
Dried beans and lentils
Peanut butter and other nut butters
Nuts and seeds: almonds, walnuts, cashews, pumpkin seeds, sunflower seeds

WHOLE GRAINS:
Brown rice
Whole grain cereals
Oats and instant oatmeal
Whole wheat or brown rice pastas
Whole grain crackers

FRUITS AND VEGETABLES:
Canned vegetables
Canned fruit: packed in water (not syrup)
Applesauce (preferably with no added sugar)
Raisins and other dried fruits (preferably with no added sugar)
Canned soups

OTHER:
Olive oil, canola oil
Shelf stable milk: dairy, almond, soy
Kosher boxed macaroni and cheese
Herbs and spices: oregano, basil, black pepper, garlic powder, cumin, chili powder

Donated items do not need to be Kosher. No glass jars, please.
Drop Off Hours

You can currently drop food off at JF&CS on Monday, Wednesday and Friday between 10 am and 2:30 pm.

To learn more about becoming a food collection site, wish lists or if you have any questions, please contact Jennifer Weissman at or 770.677.9431.
If you would like to make a financial contribution: