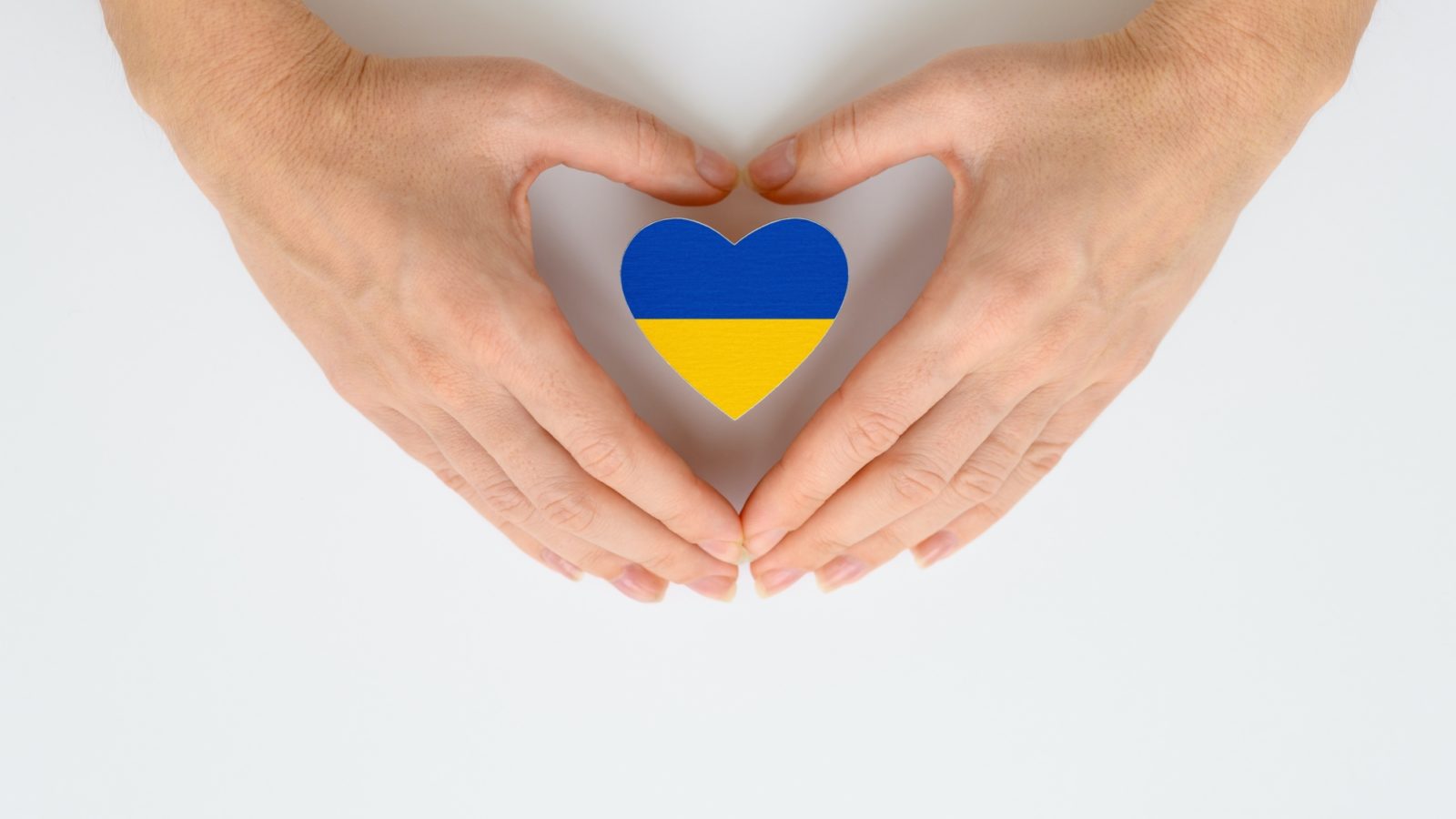 Atlanta Ukrainian Relief Assistance Program
General Questions about AURA and Uniting for Ukraine
Q: What is the AURA program?
The Atlanta Ukrainian Relief Assistance program is a JF&CS initiative funded by Jewish Federation of Greater Atlanta, private donors, and community organizations. The program was created to provide emergency relief and resettlement assistance to Ukrainian individuals and families who have arrived in the metro Atlanta area as a result of the current conflict in Ukraine.
Q: Where can I find more information about Uniting for Ukraine?
A: Uniting for Ukraine is a federal initiative that "provides a pathway for Ukrainian citizens and their immediate family members who are outside the United States to come to the United States and stay temporarily in a two-year period of parole. Ukrainians participating in Uniting for Ukraine must have a supporter in the United States who agrees to provide them with financial support for the duration of their stay in the United States."
Main Page: https://www.uscis.gov/ukraine
FAQs: https://www.uscis.gov/humanitarian/uniting-for-ukraine/frequently-asked-questions-about-uniting-for-ukraine

Please Note: JF&CS is not currently participating in the Uniting for Ukraine program. JF&CS clients who are receiving resettlement assistance and support through the AURA program are considered "un-sponsored," meaning they arrived in the U.S. separately from Uniting for Ukraine (most arrived prior to the initiation of the program).
Ukrainian Humanitarian Parolees & Individuals in the U.S. providing direct assistance to them
Q: Who can I contact for assistance with applying for government benefits and/or for help with navigating immigration concerns?
Please contact one of these local resettlement agencies:
New American Pathways
https://newamericanpathways.org/
404-299-6099

Inspiritus Atlanta
https://weinspirit.org/
404-875-0201

Catholic Charities Atlanta
https://catholiccharitiesatlanta.org/
770-429-2369

International Rescue Committee Atlanta
https://www.rescue.org/united-states/atlanta-ga
404-292-7731
Q: When Ukrainians are granted entry into the U.S., what type of status/visa do they receive? Why don't Ukrainians receive the same status as other refugees?
A: Please visit the USCIS website for the most current information regarding Temporary Protected Status for Ukrainians: https://www.uscis.gov/humanitarian/temporary-protected-status/TPS-UkraineAs this is a fluid and ongoing situation, we always recommend that you visit the official USCIS website for the most up-to-date information regarding TPS and visa concerns.
Q: Is JF&CS providing resettlement assistance to Ukrainians who are in the U.S.?
A: Through the AURA program, JF&CS is providing limited, discretionary and privately funded resettlement assistance and support to Ukrainian Humanitarian Parolee clients, all of whom are considered "un-sponsored," meaning they arrived in the U.S. separately from Uniting for Ukraine (most arrived prior to the initiation of the program).
Q: I know someone who is Ukrainian and trying to get to the U.S. Who do I contact for more information about bringing them here?
A: Please visit the USCIS website for more information: https://www.uscis.gov/ukraine
JF&CS, through its AURA program, is unable to provide assistance to individuals who have not yet made entry into the U.S. At this time, JF&CS is only able to assist individuals and families who have already arrived in the U.S. and are not sponsored by any other organizations or individuals.
Community Members Who Want to Help
Q: How can I contribute and help support Ukrainians who are resettling in metro Atlanta?
A: Donate to the AURA fund. The program is supporting close to 60 Ukrainian Humanitarian Parolees who are resettling in the area, and funding is our greatest challenge. Your donation will help us continue to provide housing, assistance with the immigration process, food, necessary healthcare, and other essential needs.
Q: My organization wants to volunteer our time and/or services. What can we do to contribute?
A: Contact the AURA program staff directly so that we can better understand what skills and services your organization has available and how best to match those with the current needs of the program.
Q: Housing: I'm interested in hosting a Ukrainian family in my home and/or I have rental housing available that I'd like to provide to AURA clients.
A: We appreciate all offers to house Ukrainian individuals and families. We are currently not looking to house evacuees in a shared home with Atlanta residents unless they are related. If a donor can provide apartments or homes for no or low-cost, we would be interested in discussing this with them.
Q: Furniture & Donations: I have used clothes, household items, furniture, etc. that I want to donate.
A: We deeply appreciate your generosity, but at this time, we are not accepting donations of used items, and we do not have the ability to store or pick-up used clothing or furniture.
Q: I am an individual looking for volunteer opportunities with the AURA program.
If you are an adult and can help with the following opportunities, please contact us directly at .
1. Adults over the age of 21 who are willing to transport AURA clients to appointments, shopping for groceries and other supplies, religious services, etc. You must be willing to assist families who are living in the northeast metropolitan Atlanta area (primarily Gwinnett and Barrow counties)

2. Russian and/or Ukrainian speakers who are willing to assist with interpretation.
3. ESL instructors and tutors – we will consider in-person and virtual sessions.
Kids volunteer projects including Scouts & B'nei Mitzvah projects:
Please contact Megan Koziel, Volunteer Services Coordinator at and we will provide you with a list of current program needs and possible projects.
Media Inquiries:
Please contact Chantal Spector, Sr. Manager of Communications at 770-677-9429 or .

Note: JF&CS will not provide photos or contact information for any Ukrainian evacuees.

For all other inquiries, please contact:

Zane Blechner, AURA Program Manager