Since 1891, Jewish Family & Career Services has provided essential services and supports to those in need in our community, and our community outreach efforts have helped promote awareness to the public. Visibility of available services and aid, especially to the Jewish community, but also to our broader neighbors, is vital to transforming lives. Nearly as important, is receiving financial support through philanthropic partnerships, and community input through the cultivation of lay leadership. This has become a renewed focus of the current JF&CS Board of Directors and our CEO, Terri Bonoff.
The Community Outreach Team has now expanded to include three accomplished professionals: Stacy Fialkow, Lauren Harris, Ph.D., and Jessica Sacks. Each takes on a distinct role while working in concert to accomplish new goals and objectives.

"The work of JF&CS lives in the community," said Terri. "Having high-quality, talented professionals like Stacy, Jessica, and Lauren charged with outreach, partnership, and leadership development exponentially magnifies our ability to impact, to strengthen lives, and to empower the community!"
As the new Community & Partnership Outreach Officer, Stacy Fialkow's connection with JF&CS spans over twenty-five years. She initially became involved with the agency through a collaboration with Piedmont Hospital. Later, she became a volunteer and served on the board culminating in serving as President from 2009-2011. While her relationship continued with the agency as a past president, she became a consultant in the fall of 2018. After serving on the CEO search committee, Stacy formally joined the staff in the summer of 2019 as a part-time Major Gifts and Legacy Officer. With the strong development team in place, it was decided to have Stacy transition to a Community & Outreach Partnership role this summer.
"While JF&CS has continued to offer outreach through our many programs, Terri recognized that there's an opportunity for deepening these relationships with community organizations within and beyond the Jewish community," Stacy explained. "But among several goals, we want to return to strengthening our relationships with our community synagogues."
Currently, Stacy is working on the High Holiday Food Drive with synagogues and other community organizations to help stock the Kosher Food Pantry and address food insecurity in our community. If you have questions or ideas regarding community partnerships with JF&CS, Stacy can be reached at sfialkow@jfcsatl.org.
Lauren Harris, Ph.D., an Industrial-Organizational Psychologist, comes to JF&CS with a career in talent management consulting across the employee lifecycle, from executive selection, to performance management, to employee engagement, and leadership development. Her passion is to help organizations get the most out of their most valued asset: their people. She is thrilled to translate those skills as the agency's first Leadership & Engagement Officer by engaging and developing volunteers to assume some of our most important leadership roles as they partner with JF&CS professionals to carry out JF&CS' mission and strategic objectives.

Lauren has had the privilege of serving as a volunteer for JF&CS for 16 years, 11 in which she served on the JF&CS Board of Directors in various roles including VP of Board Development, and VP of Program Planning and Strategy. Ironically, her first involvement with the agency was through Tools for Leaders, JF&CS' lay leadership development program. Through that experience, she gained a true appreciation for the breadth and depth of services JF&CS provides for its clients, as it served as a launching point to her own volunteer engagement with the agency.
Fast forward 16 years, one of her primary responsibilities is to re-envision and implement that very same program, recently renamed to The Kay Family Leadership Series. She is excited that this new program, launching at the end of October, is intentionally developed around the competencies most important for JF&CS lay leadership. It is an also an opportunity to connect participants with both the amazing professionals and clients at JF&CS in a very experiential way.
"JF&CS is such a meaningful organization that impacts so many in our community," said Lauren. "The agency could not achieve that impact without the generous time and talent of volunteers at every level. I am excited to help develop those most interested in assuming lay leadership roles and engage them in a way that meets our most pressing needs."
"I am grateful to be collaborating with such a strong and smart group of women to really bolster our community engagement efforts at JF&CS," she added.
In addition to work around leadership development, Lauren is also responsible for the development and engagement of our Board, as well as additional strategic volunteer initiatives. When she isn't working, she continues to volunteer in the IDD Community Access Group as part of the Artist Collective, a program she launched in 2019, where community artists and art hobbyists come together to work with JF&CS' clients with intellectual and developmental disabilities.
If you would like to know more about The Kay Family Leadership Series, or the Artist Collective volunteer effort, contact Lauren at lharris@jfcsatl.org.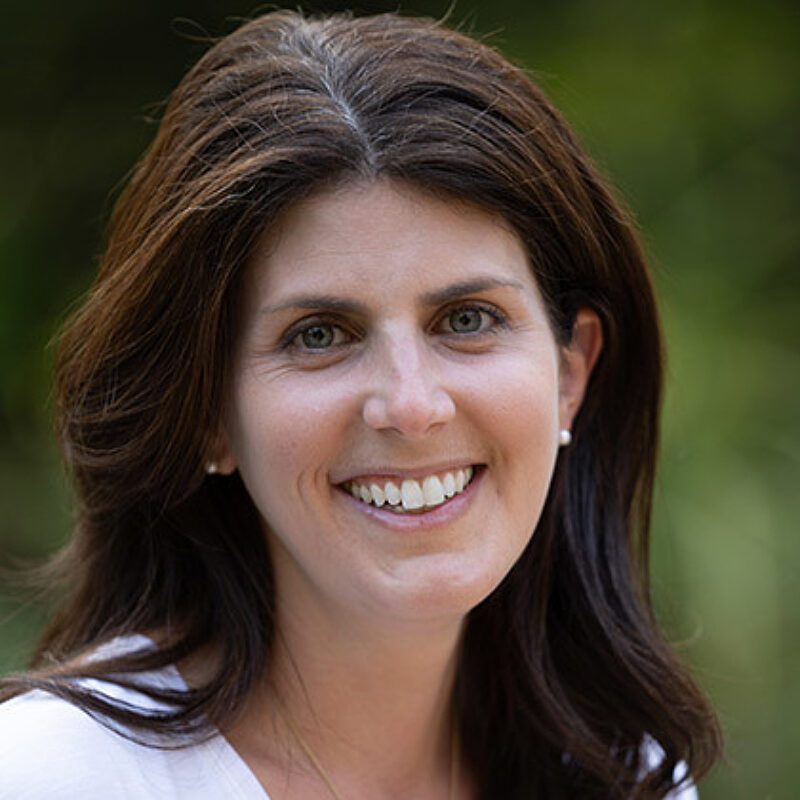 Jessica Sacks is the Community Outreach Coordinator for the Horowitz-Zusman Child & Family Center (the Center). Prior to joining the agency, she spent nine years working at the Atlanta Jewish Academy teaching small group enrichment in the lower school, then as Admissions Coordinator, and most recently as the Director of Admissions.
Jessica's role will be to connect parents of children and teens to resources to mitigate barriers in the complex behavioral health and education systems, as well as build community relationships in the areas of day schools, health providers, and other community supports. She also plans to build awareness and educate the community regarding services available through the Center.
"Over the next few months, I'm going to build relationships with local schools and organizations, spreading awareness of the extensive opportunities available through the Horowitz-Zusman Child & Family Center," said Jessica. Through informational sessions and parent workshops, "... I hope to expand awareness of the clinical opportunities available to help children struggling at home or in school, and showcase the variety of ways we have available to combat these struggles. I want to teach people that JF&CS is the premiere place for parents and children to reach out to for their clinical needs," said added.
If you are interested in learning more about the Horowitz-Zusman Child & Family Center, and the services available for parents and children at JF&CS, you can contact Jessica at jsacks@jfcsatl.org.